I really wanted to like love these skates. I really did.
When the notion of getting a new set of inline skates crossed my mind, I started my research where most do: The internet.
Without a whole lot of searching, I came across K2's offering of the VO2 S 100 Boa, a fairly versatile boot atop a split rail, 4-wheel setup on smooth-rolling ILQ9 bearings mounted to 100mm wheels—and I was in love.
Good design has always been an attractive factor for me: Duncan's wooden yoyos, Saturn's original S-series of automobiles, McIntosh amplifiers, Apple computing products, Suunto watches. Good design tends to yield good results…but not always.
Case in point: These K2 skates.
Spec-wise, the K2 skates seemed to be solid, save the 83A wheel hardness; 85A has proven optimal for 'round these parts. My original order for the 2021 version from inlineskates.com kept getting pushed back and back—four times in under a month!—so I cancelled that order. But, a few days later, I was made aware through a Facebook group of a set of the 2019 models in my size through Inline Warehouse, and I was all…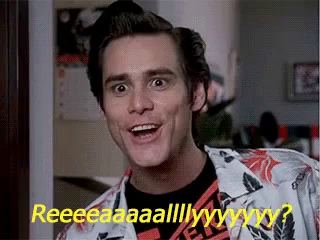 So, yeah, I ordered them.
They arrived in seemingly miraculous time at the tailend of Spring Break for me to give them a roll around the neighborhood. And here's what I found.
Without doubt, the Boa lacing system is the best in the business. I've used Boa on my road & MTB cycling shoes for a couple of years to great enjoyment, and this was the principal reason for my attraction to this setup—especially after updating to Lake's CX241 a couple of months ago. Riding with these shoes is like pedaling with little, white, puffy clouds on my feet.
The K2 skates, on the other hand, are not exactly that.
The K2 skates weigh in at an impressively light weight and are equipped with 100mm wheels, what I presumed to be a midrange wheel for recreational skates—the kind to tool about town and do just about anything that doesn't involve a half-pipe or grinding or other fancy footwork. The bearings are super smooth and free-roll with virtually no perceivable resistance, physical or auditory. Because of this, I had built up in my mind that this would be one phenomenal set of skates.
But maybe my expectations were too unrealistically high. Idealizing that the Boa lacing system on the K2 VO2 S 100 would sufficiently "hug" my feet in the same fashion that even the cheaper Lake CX218 or MX218 do—made me think everything would just fall into place with this skate, and I'd swear off my memory-based adoration for Rollerblade's Macroblade line. But maybe K2 just didn't get something right in this 2019 iteration.
Though it's not just the Boa system that falls short.
The ratcheting buckle about the ankle feels too loose, even when fully ratcheted down around my seemingly narrow cyclist's legs. Additionally, the 83A wheels are just not grippy enough for the pavement in my neck of the world—and that's just plain blacktop; I've not even ventured out on the rougher chip-seal surfacing with these things.
Nor will I.
No, the nodular feeling, the unsavory ride, the unsecure sensation derived from what should have been the best system on the market leaves me with little choice but to secure whatever form of refund may be derived from this purchase.
Unlike with adventures on the Rollerblade Macroblade 3WD 110 setup I've been sporting about town the past week, I've no video to post. My actual roll-time with the K2s totals less than five minutes, barely making it about the block before deciding these were not the skates for me. To be sure, I fastened on the Macroblades and ventured out around the block instantly finding the ride to be so much smoother, so much more enjoyable than the K2 that I'm almost perplexed as to why I even bothered ordering them.
I guess it was hoped that the K2's wider 415mm wheelbase would give better, more sure footing than the Macroblade's 395mm, but such was not the case. Despite the broader footing and seemingly smoother bearings, the K2 felt more clunky, less agile, less of a good fit than Rollerblade's Macroblade 3-wheel option.
No doubt, the K2 is a looker of a set of skates. The red, white, and black color scheme screams "Sufferlandria!" with all the fire and fury of a herd of rabid laser goats. But looks aren't everything.
Did I hate them? No, that's a bit much; the design and looks alone are superb and worthy of much adoration. With the as-executed lackluster lacing system and a roll quality leaving much to be desired, however, I was left unimpressed with my purchase of the K2 VO2 S 100 Boa. Disappointed would be an understatement. It was not a good fit.
Maybe the 2021 model really is that much better and is worth the wait that keeps getting pushed further and further back into 2021. Or maybe it's not. I know some have been satisfied with the Boa system concocted for K2's offerings in inline skates, but I sadly cannot count myself among them. As somewhat cumbersome and relatively time consuming that the Rollerblade setup is to get on one's feet (probably 3 – 4 minutes, compared to roughly half the time of the K2), it's the quality of the skate that follows that really killed the K2 for me.
Again, I really wanted to like love this setup—because I did; it really was love at first sight. The devil, however, proved to be in the details, and the details (for me) revealed a sub-par experience on what should have been a benchmark set of skates.