The idea for writing this first occurred to me in August of 2020, but it's taken me until mid-May of 2022 to finally put the thoughts into words into sentences. Some things just take a bit of time.
Like my going to college—the first time.
College was just something that had not figured into much of the equation for my young life. No one in my family I knew had graduated college, and friends whose parents had been never talked with me about it. All I knew of college was the pictures of Texas A&M University adorning the walls of the pool room at the Floyd's house. The whole process of applying and getting in and finding something to do with the rest of one's life was as foreign to me as another continent—of another planet for that matter.
It had never occurred to me to ask my teachers because why would I? At that point I didn't even know all of them had been, and, again, it never occurred to me to ask.
So I graduated high school in ignorance of post-secondary education and went off to join the Marines. It was there, at MCRD San Diego, that the bug was really planted by the base commander who lectured me and the other washouts who were cleaning his office one night that we should take the opportunity of getting out so young and to go to college.
(Because I, at the know-it-all age of 18, had told those at MCRD that I would not, in fact, change my MOS to marching band [instead of air traffic control] despite their insistence that I would—and that my JROTC paper work had not been forwarded, so my pay was half of what it was supposed to be—I was discharged as "failure to adapt to military lifestyle." It is my greatest shame and my second-biggest mistake.)
Within a short amount of time I had enrolled in a community college, taking a few classes, but I was still as lost as I had been in high school, so I dropped out in nearly no time until L— convinced me to re-enroll and take classes with her at Palo Alto Community College. She even helped me pass the maths section of the requisite test with extensive tutoring so that I could stay in college and start to find my way as a major in the management of information systems.
After several starts and stops with classes due to failed attempts to salvage my young marriage, I finally found my footing in August of 1998, finishing a summer semester with all As and thinking I knew how to go about things.
Then the shooting at Columbine High School happened in April of 1999, and I found myself dropping the MIS degree plan and going solely for a degree in English with the intent to teach at the secondary level. (I had added English as a second major at the behest of my Freshman Comp II professor, Dr. Raphael Castillo. He was & remains one of my favorite teachers ever, in the company of Mr. Jim Thompson, my 11th grade English teacher.)
My first degree was the associate's in arts with a focus in English, which allowed me to transfer to the University of Texas at San Antonio. The newly-opened Texas A&M campus in San Antonio was not just yet offering English degrees, so it was off to the north side of San Antonio with me.
And it was a great school with great people and experiences and all the other trappings of college life, save that of parties and dorm life and the like. And it was cheaper than TLU, where I had contemplated switching to after my first semester at UTSA.
My college experience was atypical in those and many other regards, but it was one I don't think I would have traded for anything. It kept me busy, engaging my mind in myriad ways until I graduated with a BA in English in the spring of 2003. I began teaching English the following year, first at a middle school across town and then, a couple of years later, at the high school level in the district of the community where I had grown up and still lived.
In the summer of 2010, I found myself sitting in the office of one of the district's instructional technologists who was away on holiday, tending to something involving removable media (what escapes memory but is inconsequential, I'm sure) and found myself gazing at his master's degree in instructional technology hanging on the wall of his office. After completing my first Ironman in Coure de'Alene, Idaho, the previous summer, I had mulled over what my next challenge should be and had decided on graduate school, though not in school administration or leadership; I should play to my strengths. Scott's diploma hanging on the wall solidified my decision to aim for instructional technology, as well. So I did.
Three years, a new house, one kid, and another Ironman later, I had my own master's degree from Texas A&M Kingsville. Landing a position where I could put the degree to its fullest use (having a master's degree, alone, earned a little pay increase from the school district) would prove significantly more challenging and time-consuming.
The first serious prospect (and offer) was from the Texas A&M School of Pharmacy, also housed on the campus in Kingsville. Unlike my degree plan, however, that was completely remote—my first time on campus was for commencement—the position with the School of Pharmacy would require a relocation to Kingsville, something we, as a family, could not commit to given the proximity of quality care for Nicholle's MS progression, to say nothing of the challenges awaiting us as vegetarians living in a community thriving on barbecue.
Other interviews from local entities, including my own district, yielded no success other than experience with interviews. I kept just coming up short with successfully landing a position to make full use of my degrees, both of which hung in nice frames, complete with anti-glare glass.
When I moved into a classroom in the main building of my alma mater and teaching home, instructions were made that any decorations should be hung on the wall using Command hooks from 3M to avoid damaging paint or whatnot. So I hung my stuff, including my framed diplomas, on the wall using Command hooks on the wall at the back of the classroom. It was on the same wall as the door, which would prove to have disastrous results.
Between the weight of the frames and the minute vibrations of the wall each time the classroom door closed (or lockers on the other side of the wall slammed shut), the Command hooks simply failed, and my diplomas came smashing down as I set up my classroom for the year one August afternoon in 2020.
I found the results telling about where I was in my life, personally and professionally. Like many middle-aged men, my life was not turning out quite like I had anticipated—certainly not as I had planned, and, as a Type A person, I was quite the planner. The shattered glass just seemed to solidify the notion that I had set out to do would not come to pass.
Two years and change later, such is still the case—most recently failing even to gain even an interview for an instructional technologist position, despite meeting or exceeding every one of the minimum & preferred qualifications posted.
As a teacher, I endeavor to help my students find their way and find answers to questions they may not know to ask. I make every effort I can to help them avoid the mistakes I made in high school, but, as one who—in regards to age and other attributes—on par with many of my students' parents, "getting through" provides its own challenges.
But still I try. Just as I continue to try to find a way to make continued use of my BA in English and (especially) my MS in instructional technology.
But perhaps it's merely time to truly follow the advice of one older and wiser than I.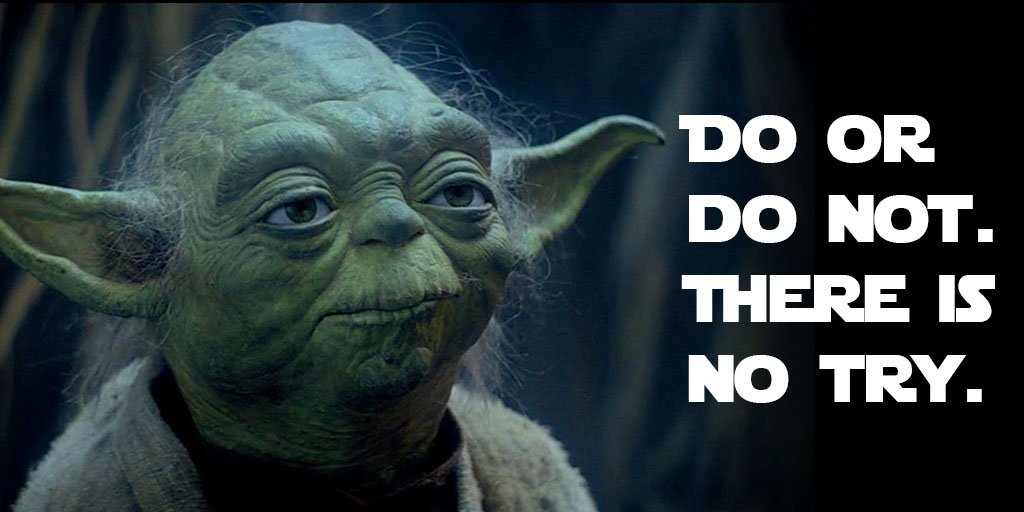 Thanks for reading.